cours A du 6 novembre 2013
Half letters exercice. Une partie de lettre est montrée, l'autre est dessinée. Avec des moitiés de a Bodoni Bauer BQ, B Banco, H American Typewriter, N Vendôme, Œ Windsor, T Italia, Q Trajan, W BodoniEgyptian.


L.A. gothique. Cholo writing.
Feuilletez Cholo Writing: Latino Gang Graffiti in Los Angeles de Francois Chastanet et Howard Gribble.
Fouillez les sets d'Howard Gribble : The Golden Age of Gang Graffiti et Street Gangs of Los Angeles County.
Regardez Les lettres de noblesse de Los Angeles postée par Antoine.
Textura, fraktur, rotunda, cursive, bâtarde — pratique au feutre pointe ronde.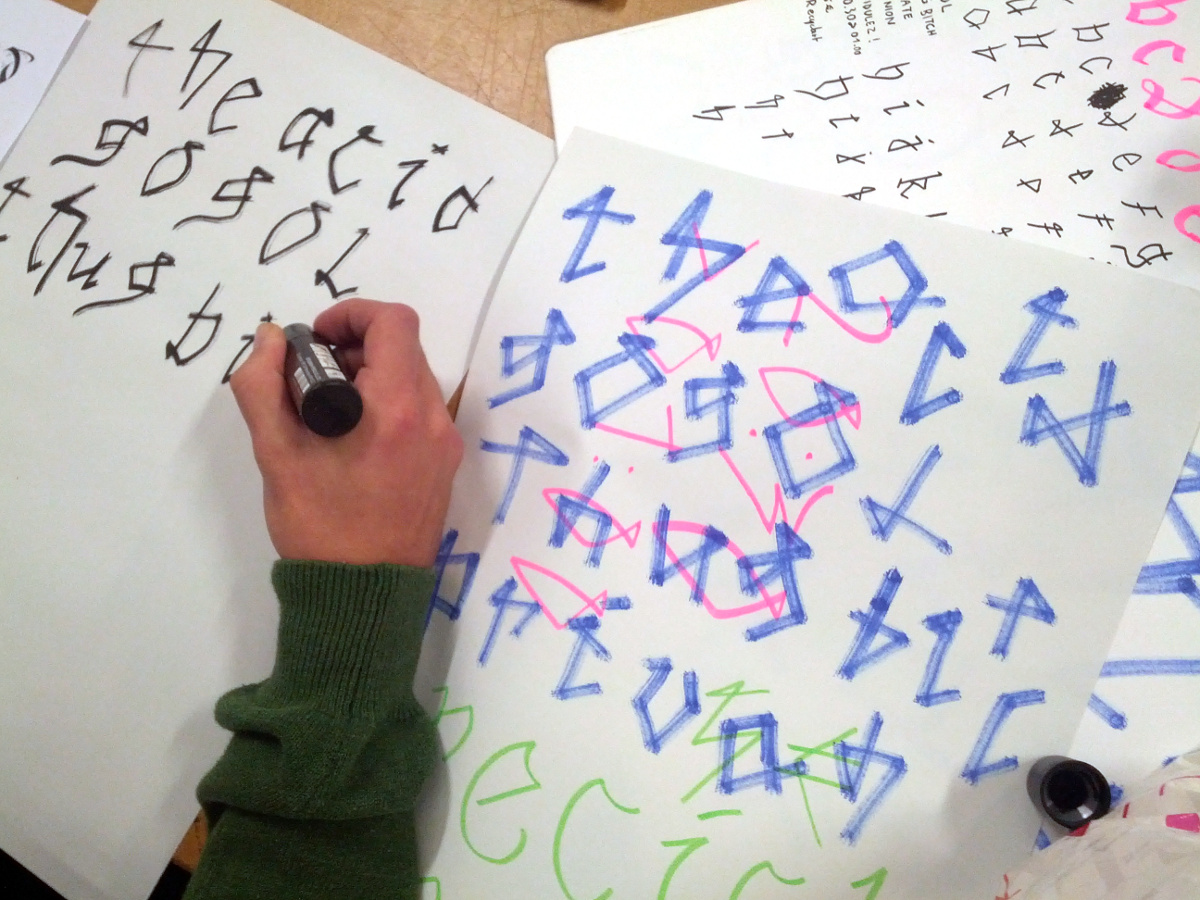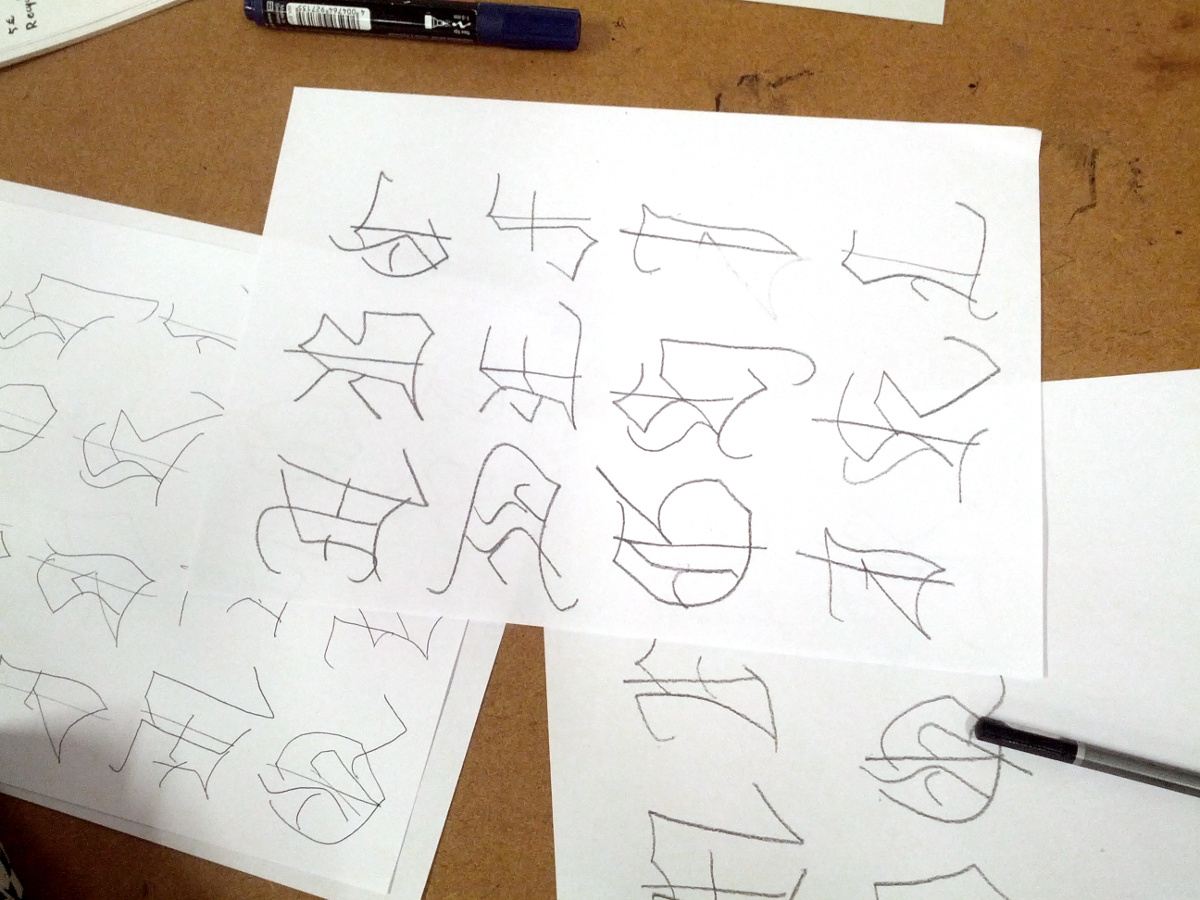 Pour mercredi 13, lettrage d'un A3 en dérivée gothique – pointe ronde – 2 graisses / tailles différentes maximum – 1 couleur, annonçant la soirée du vendredi, THE ACID GOGOL THUG BITCH PRIVATE REUNION.
Texte à lettrer : 08 11 13 THE ACID GOGOL THUG BITCH PRIVATE REUNION Acidulez! 20.30-01.00 5€ Recyclart