cours Z du 18 décembre
Comment on raconte une double page par téléphone ?
Description prosaïque d'une double page, du vocabulaire courant aux mots de la page : chaque étudiants décrit littéralement une double en un paragraphe, puis, le récit est lu et redessiner par les autres.
2 doubles de départ :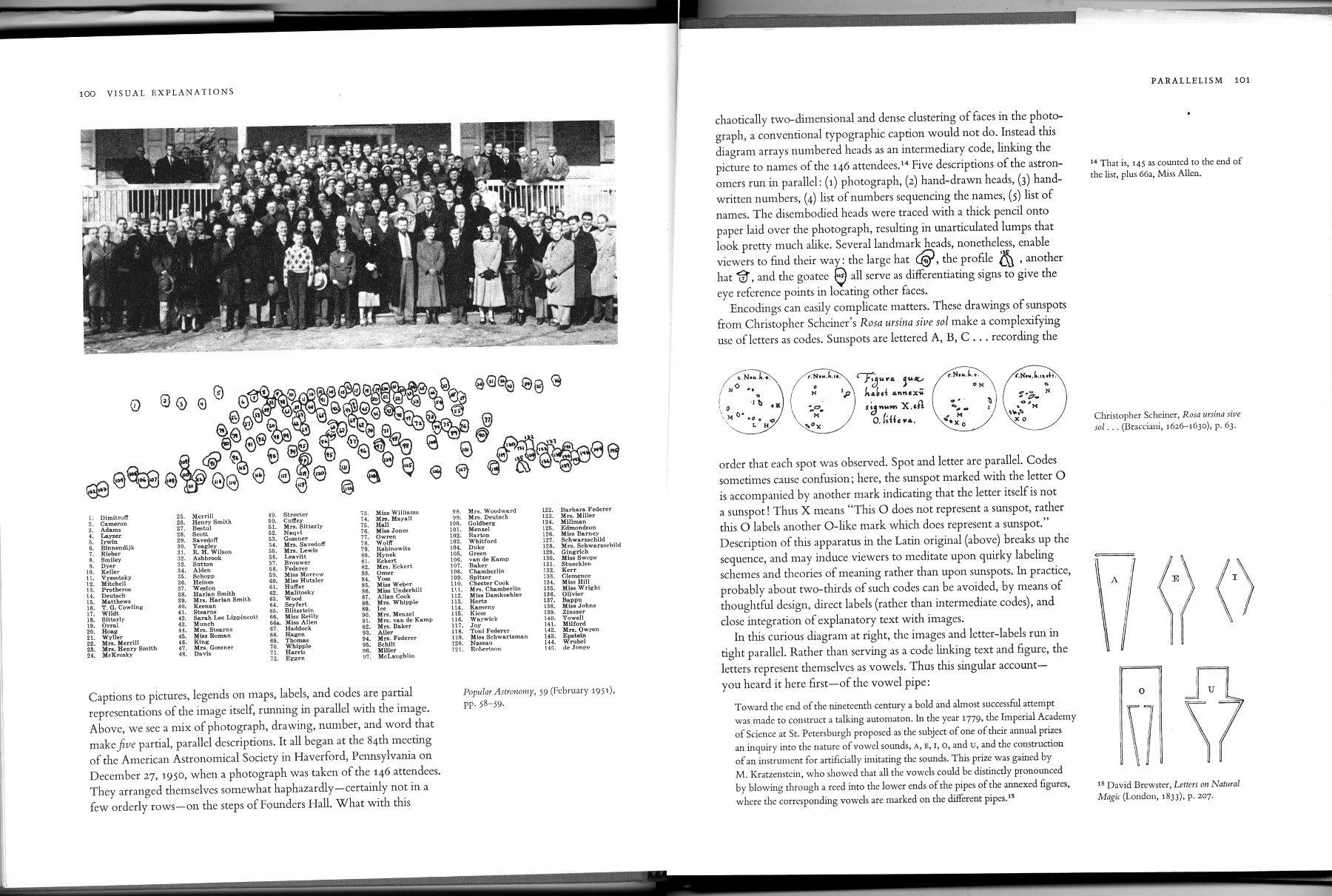 Visual Explanations: Images and Quantities, Evidence and Narrative, Edward R. Tufte, 1997, p. 100 -101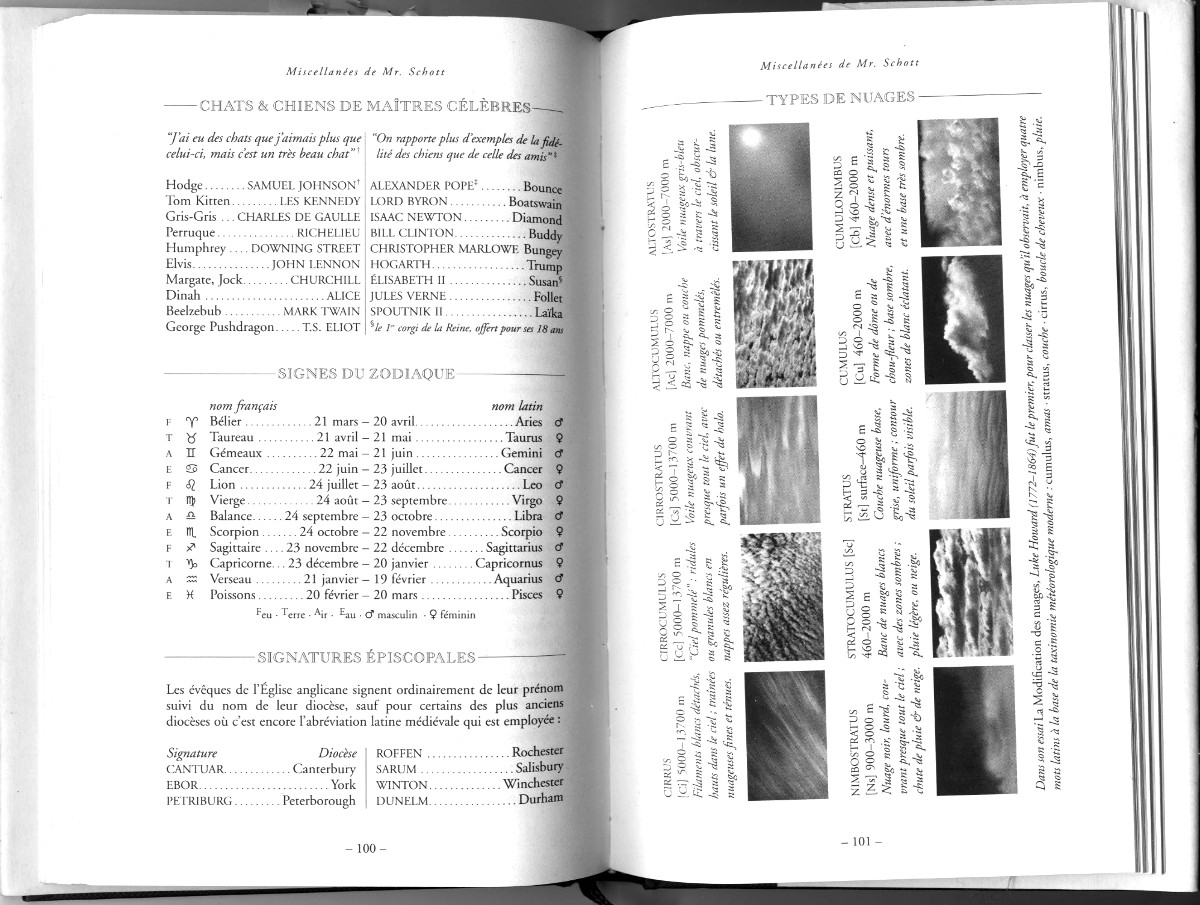 Les Miscellanées de Mr. Schott, Ben Schott, Allia, 2005, p.100-101
Discussion autour de support journaliers. Premiers portraits de principes muticolonnes.
Prochaines dates :
15 janvier : point sur le Détour typograhique – remise des différentes parties imprimées – premier assemblage.
22 janvier : Catalogue des limites, présentation des recherches, par équipe.
29 janvier : rendu d'une première chanson – sujet "Karaoké".
Liens vers les projets de janvier au format pdf :
→ Karaoké → Catalogue des limites