cours A du 5 février 2014


Un aperçu de Sütterlin pour boucler la loop des schrift.
→ Visitez le groupe flickr Kurrentschrift.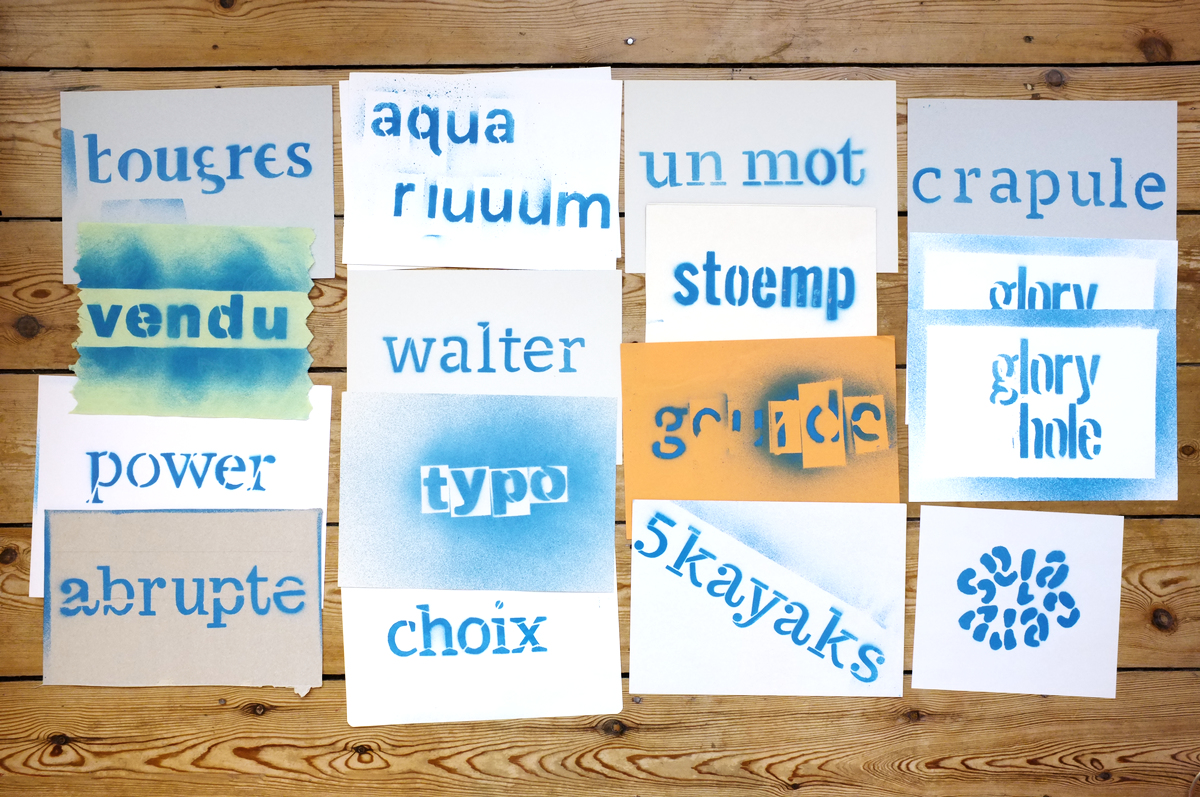 Passage aux contours avec une introduction stencil.
Exercice : À partir d'une sélection de fontes imprimées en grand corps, bas de casse sur A3 (pdf en lien). Chacun propose une version stencil pour les quelques lettres lui permettant de composer un mot. La découpe est testé sur place à la bombe.
2 liens vers les recherches d'Eric Kindel :
'A tradition with breaks' [Stencil typefaces], Eye, 86, pp. 38-55
'Between writing & type: the stencil letter', exhibition catalogue text.
Quelques projets de lettres pochées :
L'abécédaire des fontes «Le Corbusier» de Philippe Desarzens – recherches menées pour son dessin de Le Corbusier Oldface.
Common Ground, de John Morgan Studio, pour la biennale d'architecture 2012.


Dala Floda Collection de Paul Barnes 2010-2013.
D'ici à mercredi 12, on installe un éditeur de fontes.
Pour mac, 2 chemins vers Fontforge : Via XCode avec Homebrew ou via X11 / XQuartz. Pour PC, essayer le zip ici en lien, une fois dézipper, cliquer sur le fichier "fontforge" pour lancer l'application.
→ Chacun présente ses premiers essais stencils (ou autre modification à discuter) sur l'une des fontes du répertoire.
Suivant nos récentes recherches sur les lettres pochées, proposer une version stencil s'annonce comme une très bonne première piste de travail. Elle permettra d'appréhender les questions de chevauchement, intersection, sens des tracés, etc.